WHY CHOOSE US FOR YOUR HOME INSPECTION?
We got involved in the home inspection industry because we truly love helping people. The more we got into it, the more aware we became that we have a very unorthodox approach–we genuinely employ the Golden Rule in our business. It really never occurred to us that this was rare in the business.
When we decided to really focus on this as our full-time business, we did so because we genuinely love helping people. Up until we found home inspections, being generous or helpful always seemed to be a detriment to running a profitable business. It's the very best attribute to being successful as a small business owner.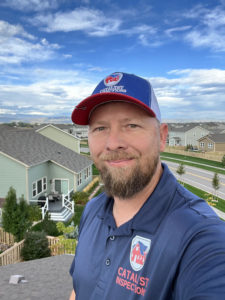 First and foremost, I consider myself a professional consultant, not just an inspector.
This, coupled with the Golden Rule is my core philosophy. We've always welcomed and encouraged our clients to attend their inspections. I mean, what good would an inspection be if we couldn't effectively communicate our findings in a way that helps them make a sound buying decision? We feel that the more involved the client is in the inspection process, the better educated they are on the home, and this can enable them to make the best choices. When I find a defect in the home, I love to explain the severity of it, what the likely consequences can be and what the typical repair or remediation could be. When you understand the defects, you can make the best choice as to whether to buy or not. Everything is fixable, it's always just a question of how much time and money it will take.